Colorado is committed to transitioning equitably
Photo by Barry Gutierrez for the Colorado Energy Office
Guided By Community Input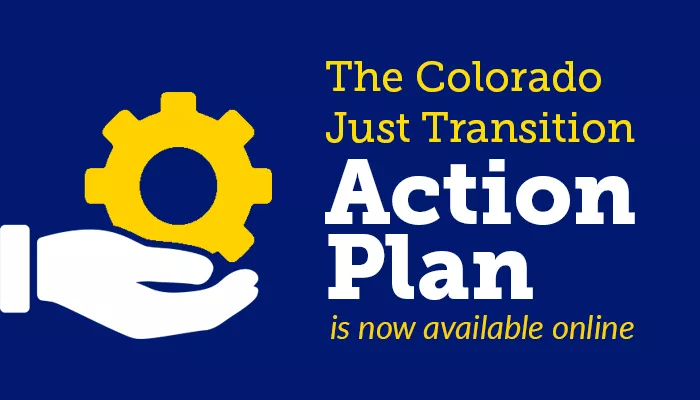 The purpose of the Office of Just Transition is to help workers transition to new, high-quality, jobs, to help communities continue to thrive by expanding and attracting diverse businesses, and to replace lost revenues. In 2019, the Colorado General Assembly passed and Governor Jared Polis signed House Bill 19-1314, which made a "moral commitment" to a "just transition" for these workers and communities.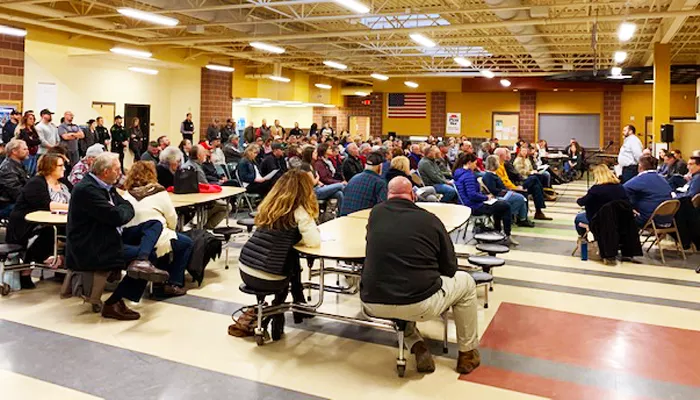 On July 2, 2021, Governor Polis signed the Environmental Justice Act (HB21-1266) into law. The Environmental Justice (EJ) Act commits to strengthening environmental justice. It prioritizes reducing environmental health disparities in disproportionately impacted communities. The Act creates an EJ Action Task Force, an EJ Advisory Board, and appoints an EJ Ombudsperson to help advance environmental justice a state priority.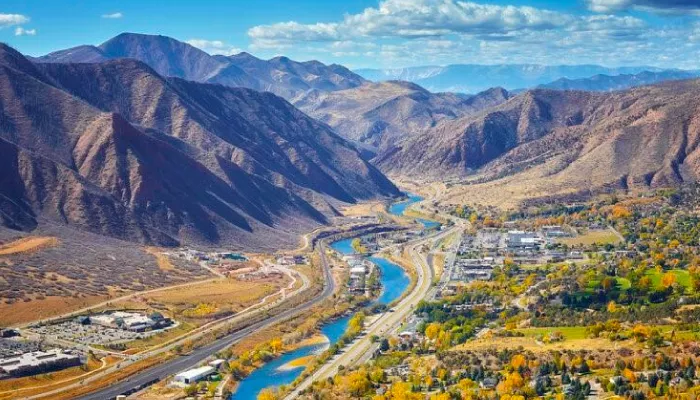 Colorado's Rural Prosperity strategy supports economic resilience and diversification in rural communities and helps communities navigate change and economic transitions, disruptions, and recovery.
 

Colorado's Six Climate Equity Principles
Principle 1: Equitable Representation
The GHG policy process should provide easily accessible opportunities for any interested person to participate. Policies that impact communities should be shaped by community input. 
 
Principle 2: Prioritizing Benefits
For GHG reduction strategies with the potential to provide benefits to individuals or communities, disproportionately impacted communities should be prioritized. Intentionally investing in these communities, while actively reducing harms to them, is critical to equitable climate action.
 
Principle 3: Economic Impacts
GHG reduction strategies should reduce costs, including currently externalized costs, and increase economic benefits for disproportionately impacted communities wherever possible.
 
Principle 4: Health Impacts
GHG reduction strategies should minimize negative health impacts and increase health benefits for disproportionately impacted communities. 
 
Principle 5: Access to Solutions
GHG reduction strategies should promote clean technologies in ways that make sense, as much as possible. 
 
Principle 6: Building Resilience
GHG reduction strategies should improve resilience and quality of life for disproportionately impacted communities.
See Additional Resources:
Environmental Justice Resources   Climate Equity Data Viewer
2022 Climate Equity Framework   Marco de equidad climática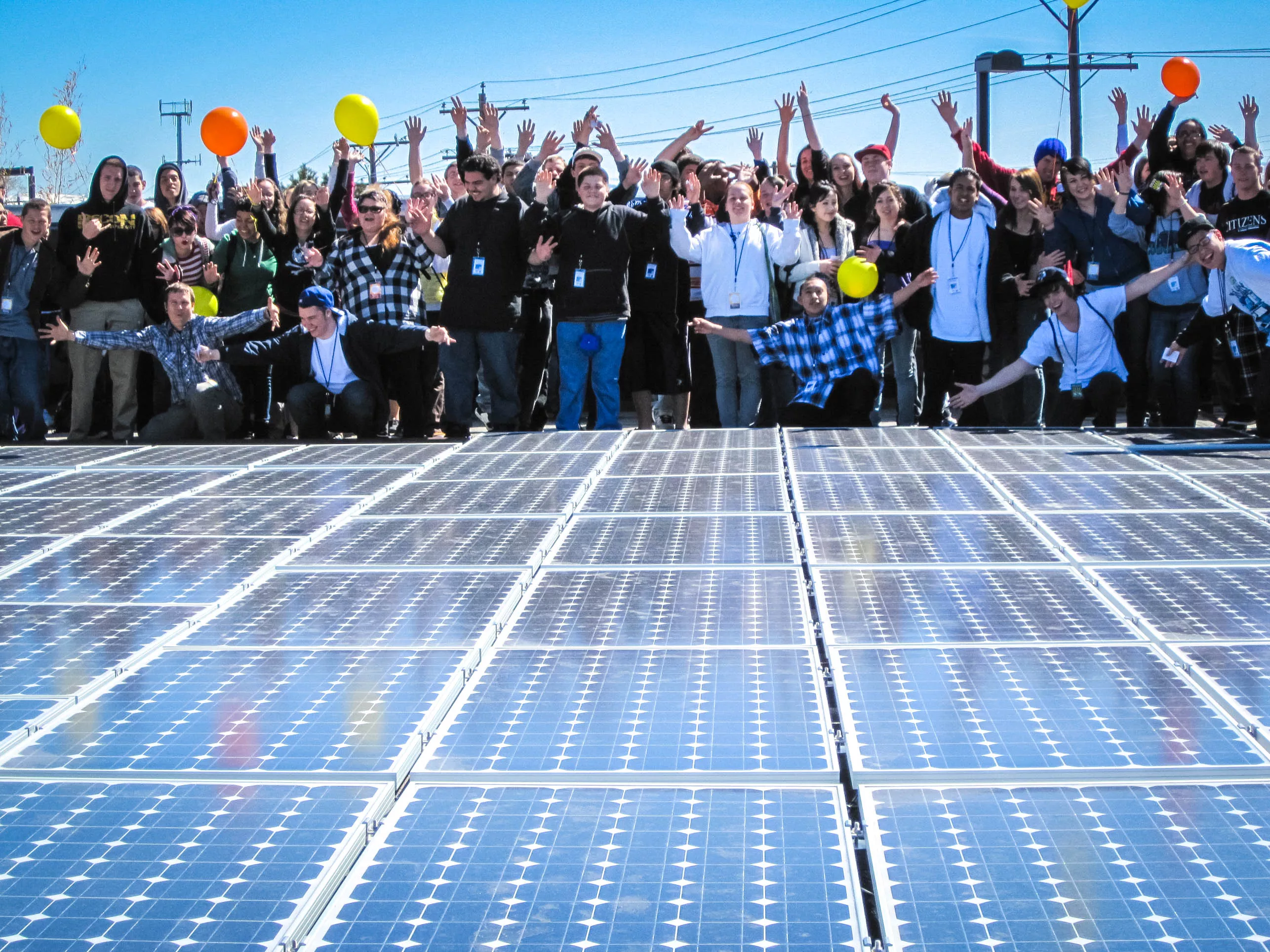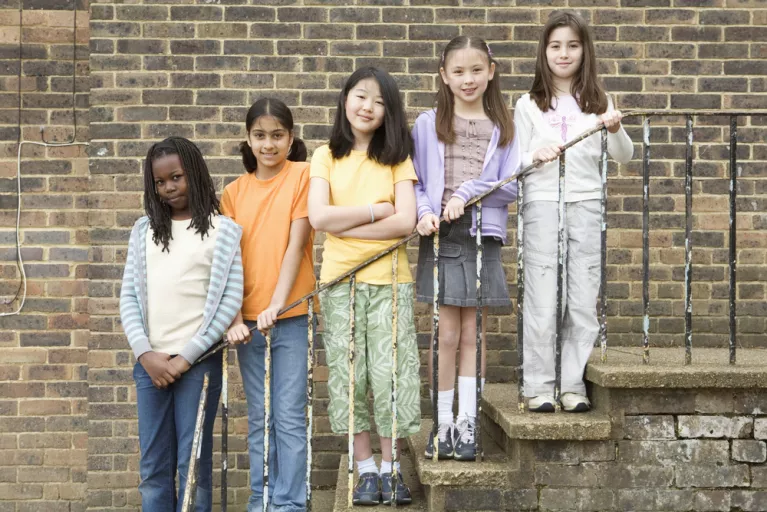 Understanding Disproportionately Impacted Communities and Equity
Climate change exacerbates inequities as Colorado continues to experience the effects of climate change — more hot days, worsening air and water quality, more frequent flooding, and more widespread wildfires — those who most experience structural inequities will be hit first and worst (Colorado Health Institute, 2019c). Furthermore, climate change will force some community members to relocate, further exacerbating impacts and inequities. Addressing inequities will mean paying close attention to the social cost of greenhouse gas emissions and working to replace systemic inequities with policies and investments that lift up all communities.
Groundbreaking Legislation
In 2019, groundbreaking legislation that laid the foundation for a rapid, bold, and equitable response to climate change was adopted: House Bill 19-1261: Colorado's Climate Action Plan. This bill amends Colorado statute and directs the Air Quality Control Commission to consider and adopt certain greenhouse gas emission reduction rules. It also directs the Commission to identify communities disproportionately impacted by climate change, in part, to ensure that the actions the Commission takes to reduce climate change includes strategies to reduce harmful air pollution affecting those communities.