100 percent clean electricity generation by 2040
Photo by Dennis Schroeder, NREL
Mitigation Goals
The climate is warming, largely because we are changing the chemistry of the atmosphere. Mitigating climate change requires reducing pollution by modernizing our economy in a way that maintains and improves quality of life.
Mitigation opportunities may look different for different sectors of Colorado's economy. In some cases, reducing pollution involves wasting less energy, upgrading systems, or looking for renewable opportunities.
Emissions contribute to climate change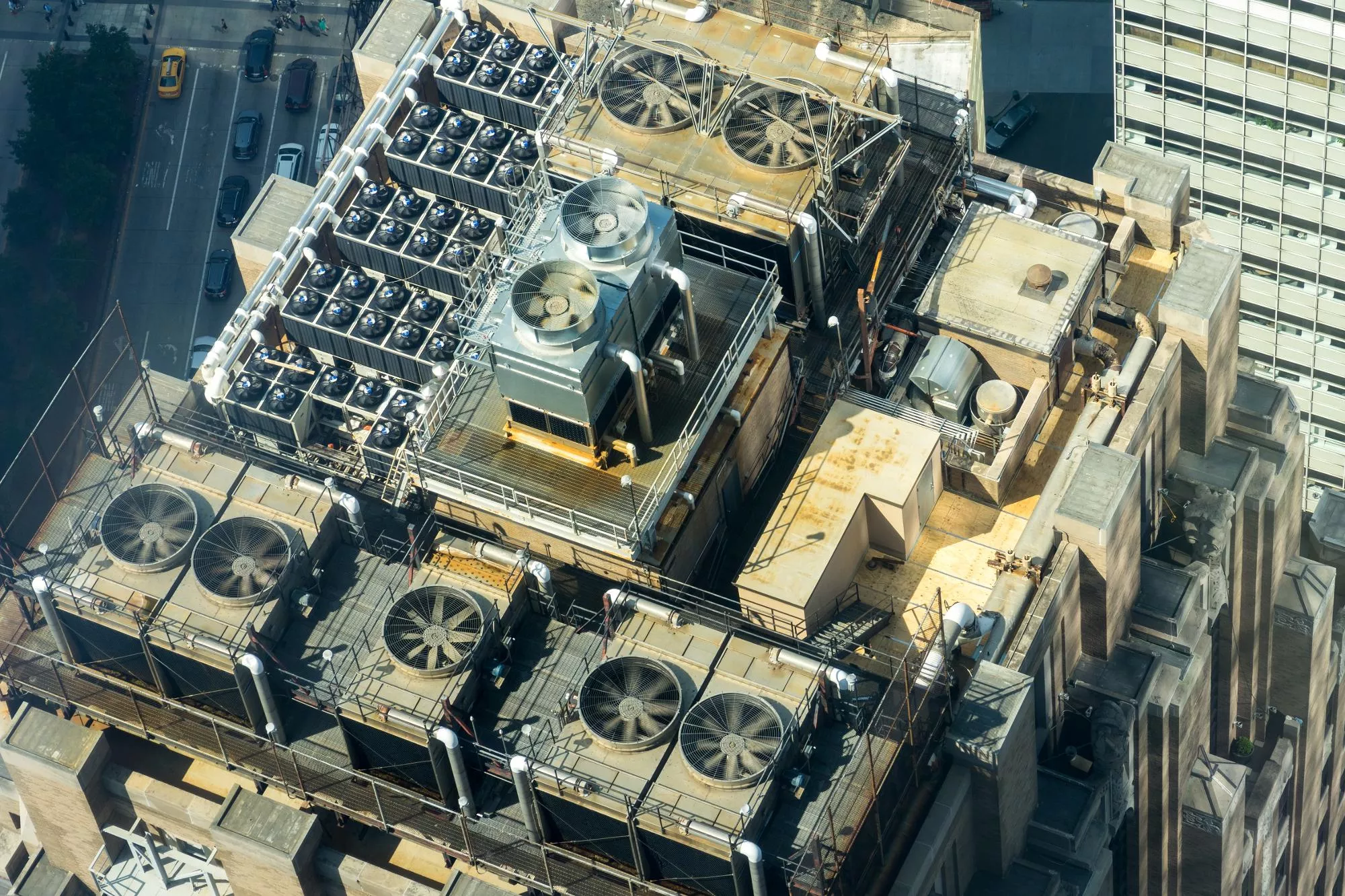 Climate change results from certain gases in the Earth's atmosphere, including carbon dioxide and methane, absorbing energy and trapping heat. This heat-trapping effect, the "greenhouse effect," causes atmospheric warming resulting in changes to the climate, including more frequent and intense extreme weather events. Mitigating emissions by reducing pollution and sequestering carbon is required to reduce the impacts of climate change.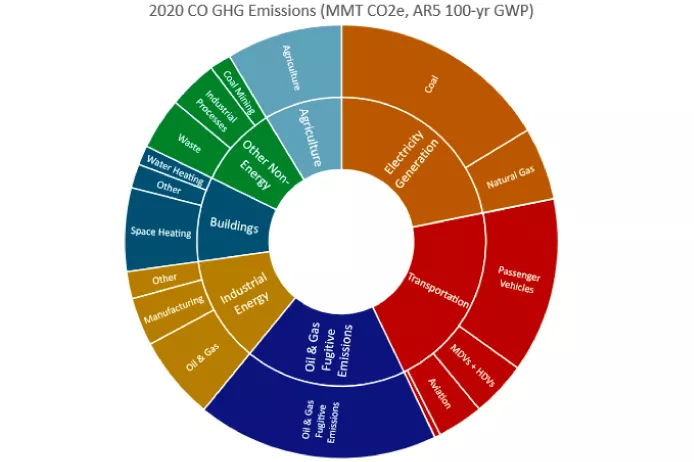 The most significant sources of GHG pollution in Colorado are transportation, electricity generation, oil and gas production, and fuel use in residential, commercial and industrial spaces. Some of these emissions are regulated by the federal government and Colorado's Air Quality Control Commission. Still, mitigation measures will also depend on the choices of businesses, individuals, and communities.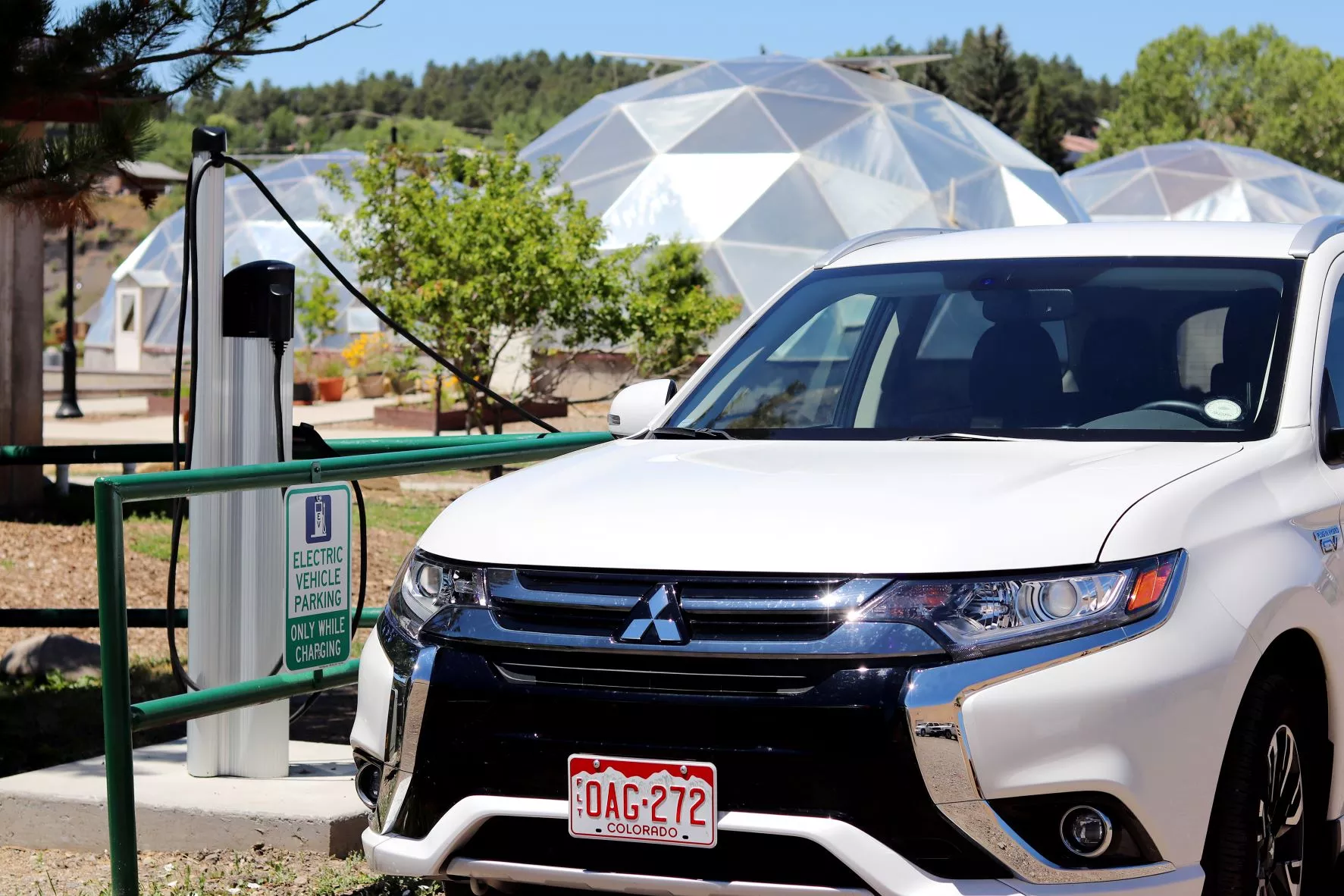 Some mitigation measures take advantage of new technologies and innovative approaches that improve our quality of life and grow our economy while reducing pollution. Opportunities include renewable energy, home energy efficiency, electric vehicles, and precision agriculture, in addition to new approaches to land management. 
Key Steps to 2030 Targets
Continue swift transition away from coal to renewable electricity
Make deep reductions in methane pollution from oil and gas development
Accelerate the shift to electric cars, trucks, and buses
Make changes to investment, transportation, and land use planning to encourage driving alternatives
Increase building efficiency and electrification
Reduce methane waste from landfills, wastewater, and other sources
Climate and Energy Policy Means Cost Savings
We provide more than 2,000 no-cost energy efficiency and renewable energy improvements in homes through the Weatherization Assistance Program, saving over $350 in energy costs for each home each year.
We've saved taxpayers more than $40 million per year every year by improving the energy efficiency of our schools, colleges and universities, and local government buildings.
We've helped 280 farmers in over 41 counties save $2.8 million each year in energy costs through renewable energy and energy efficiency.
We've reduced the costs of installing electric vehicle charging stations by more than 80% for those who participate in the Charge Ahead Colorado program.
We've helped over 99 commercial buildings save over $68 million through energy upgrades financed with the Colorado Commercial Property Assessed Clean Energy (C-PACE) program.
Case Study: City of Grand Junction
The City of Grand Junction captures methane from a wastewater plant and compresses it into natural gas quality vehicle fuel. Currently, the equivalent of 400 gallons of fuel is produced on-site daily - an offset that powers 70 vehicles in the City and County fleet, including the transit vehicles and street sweepers. This has resulted in a carbon emission reduction of approximately 3 million pounds per year. In 2021, The natural gas fueling station underwent an upgrade to increase capacity held on-site to limit the frequency of flaring at the wastewater plant and the purchasing of natural gas when supply was insufficient.
Learn more
Case Study: Walden, Colorado
The Town of Walden installed the first ever floating solar array to operate in a cold climate with the assistance of the Colorado Energy Office's Energy Performance Contracting (EPC) Program. The aim of the project was to offset the increase in energy usage from upgrades to the town's water treatment plant. The EPC process identified that one of the water retention ponds for the water treatment plant could be used to support a 75kW floating solar array. Walden utilized $200,000 in utility and government incentives, as well as funding from the Department of Local Affairs, to complete the project. The floating solar array is expected to guarantee 2.5 million kWh in energy savings over the next twenty years, which is an electricity saving of $8,301 per year.
Learn more